…plus some of our animal friends!
Colby, our handsome young Shetland ram enjoying the pasture and one of our handsome roosters scouting about in search of bugs to devour. It's great to have poultry free ranging as they eat their weight in bugs! We especially love that they eat ticks!!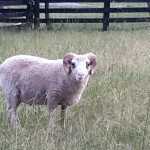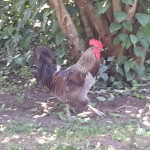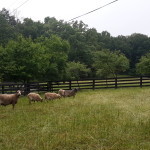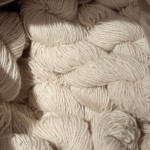 The third image shows our CVM/Romeldale ewes enjoying the fresh pasture and finally a bulky Shetland single ply yarn that will dye up beautifully! I think a dyepot of some gorgeous summer colors is in order for some of our lovely yarns, yes?!